Our classic race, returning to its original time slot the week before the Birkie, is on.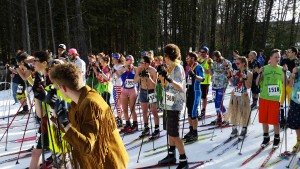 Check out all the details, sign up online, check out past results here.
Unfortunately Mother Nature is not cooperating with us again this year. The rain and warm temps yesterday and today has completely turned the biathlon range into a wet mess necessitating the cancellation of this weekends event. We had 21 people register from around the state so the interest is there from other Clubs.
We are also cancelling practice until further notice as the firing line and parking area is completely wet and will freeze as temps drop making walking conditions hazardous.
Stay tuned for further updates