Bay Nordic Adult Cross Country Ski Club membership offers opportunities for adults in Northeast Wisconsin to learn to cross country ski, to connect with other adults who love winter sports, to partake in social activities with the welcoming cross country ski community, and to support the local youth Bay Nordic programming and area trail systems.
MEMBERSHIP BENEFITS
Adult group training, ski sessions, and social events
Trip opportunities to meet and mingle with fellow skiers
Involvement in the Green Bay-area Nordic ski community
For additional information email mastersadmin@baynordic.org
ANNUAL CLUB MEMBERSHIP (Oct through Sept):
*Certain events may require additional fees
2022 – 2023 Season
October 2022
Use above link to register for our 2022-2023 season.
November 2022
Think snow!
December 2022
Tentative events; alternate activities may be planed based on snow and trail conditions
Monday, December 12: Kick-off social event! Reforestation Camp Ski Lodge, 5:30 – 8 pm.

Beginning Mon, Dec 12, Open Ski every Monday and Wednesday 5:30 – 7:45 PM. Lodge closes at 8 PM.
Enjoy skiing under the lights with your BN Adult XC Ski Club friends on Open Ski nights. The lodge will be open until 8 PM on these evenings if the trails are open.
January 2023
Open Ski every Monday and Wednesday 5:30 – 7:45 PM. Lodge closes at 8 PM.

Member lessons: Mondays, Jan 9th, Jan 16th, Jan 23rd. Three Monday night cross country ski lessons for registered BN Adult XC Ski Club members included in your membership! 
Skate/freestyle and classical/striding techniques groups will be offered
All skill level abilities are welcome
Dates will be adjusted if there is inadequate snow coverage
Member education event: Wednesday, Jan 4th. Learn ski skills, waxing techniques, and clothing tips from Scott Steeno of The Bike Hub in De Pere.
Member social event: Wednesday, Jan 11th. Eat comforting soup and bread while getting to know your new ski friends better.
Member education event: Monday, Jan 30th. Learn stretching, breathing, and mindset techniques in a yoga session focused for skiers. Follow it up with a group ski under the lights!
February 2023
Open Ski every Monday and Wednesday 5:30 – 7 PM. Lodge closes at 8 PM.

UWGB Cross Country Ski Team technique clinic dates TBD. (extra fee supports the UWGB XC Ski Team)
March 2023
Open Ski early in March on Monday and Wednesday 5:30 – 7 PM. Lodge closes at 8 PM. (pending snow conditions)
Monday, March 13: Bay Nordic Adult Program Ski Season Wrap-up Potluck Social
Contact: mastersadmin@baynordic.org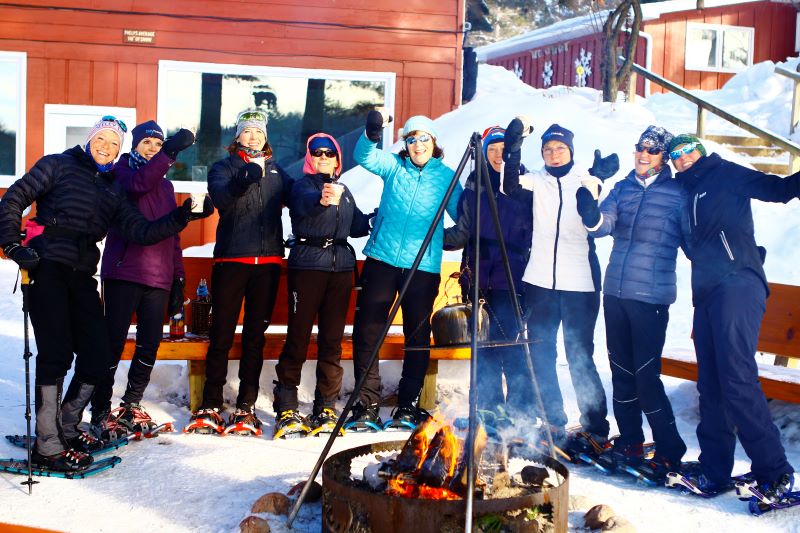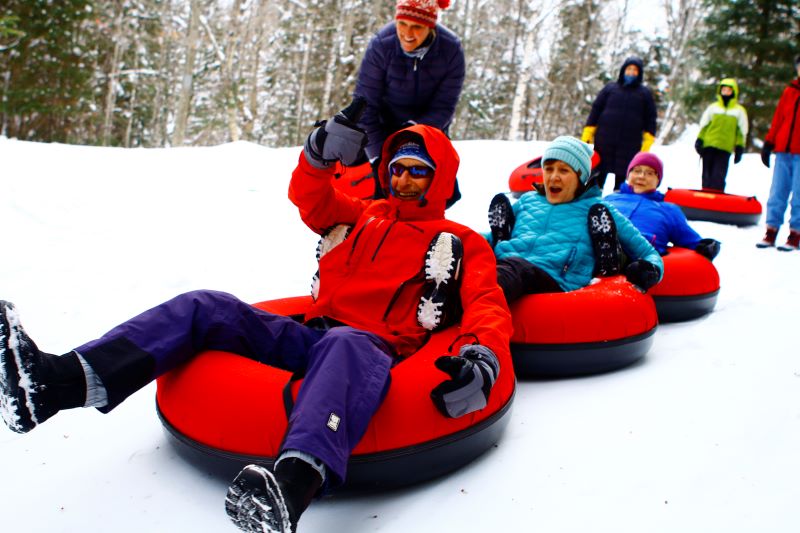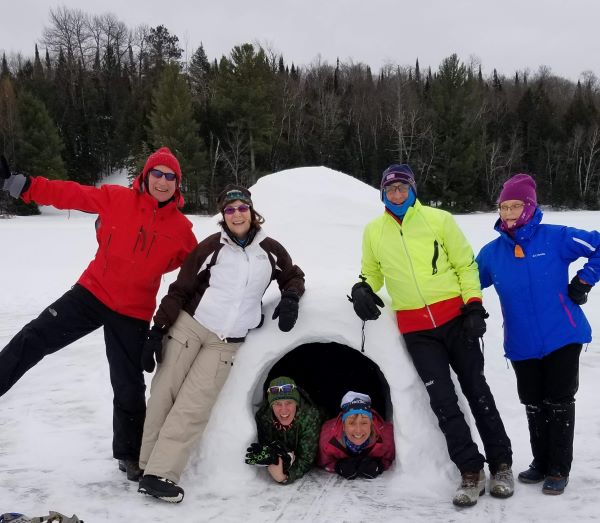 TIME & TALENT
The Bay Nordic Community Ski Program is run by volunteers who love Nordic skiing. Join our Northeast Wisconsin community-based Nordic ski program, and share your time and talent. We are always looking for volunteers for the Youth Program, Nordic Rocks, Junior Team and Adult Program events. Project Illumination Phase II is also looking for volunteers.