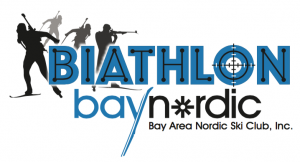 The Bay Nordic Program
Bay Nordic building on the success of Project Illumination Phase I, Phase II is on target with another new addition to its programming – Biathlon. As part of Bay Nordic's vision to make N.E.W. a desirable year-round community by promoting an active lifestyle through Nordic skiing for all age groups, the Biathlon fits in perfectly, winter and summer.
A USBA Biathlon Safety Certification Class will be held at the Brown County Reforestation Camp from 7:30 AM to 1:00 pm onOctober 14, 2017. This class will result in certification to participate in USBA open races. The class will cover biathlon safety, range procedures, race formats and shooting instruction. This course will also cover rifle selection and costs and the opportunity to shoot different rifles. Participants should dress appropriate to be outside for a good portion of the morning. The class will be help rain, snow or shine.  All specialized equipment and ammo will be provided.  Fees for the clinic are $50 for Adults and $25 for Middle and High School students (minimum age is 10). There will be an additional range fee charge of $10 for anyone wanting to shoot on the range after the course. Parents are welcome to accompany minors.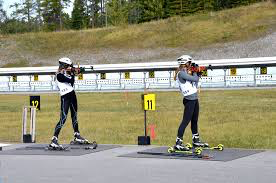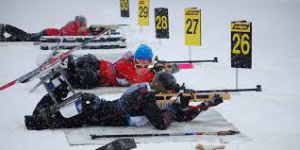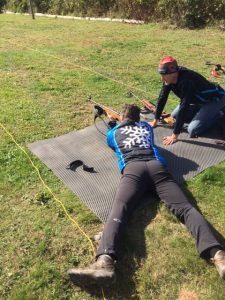 What is Biathlon
Biathlon is the combination of cross country skiing and target shooting. Pictographs of Scandinavian hunters on skis have been dated back to 2000 BC. The first biathlon competition was recorded at the Sweden – Norwegian border in 1776. The Biathlon became an Olympic event for the 1924 Olympics in Chamonix, France. In 1978 the .22 caliber rifle became the official Biathlon rifle and Wisconsin held its first Biathlon event in 2009.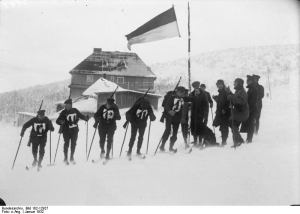 Biathlon Committee
Brian Gustin (Chairman)
Paul Egelhoff
Gary Kozloski
Gregg Pattison
Jon Bartol
John Jones